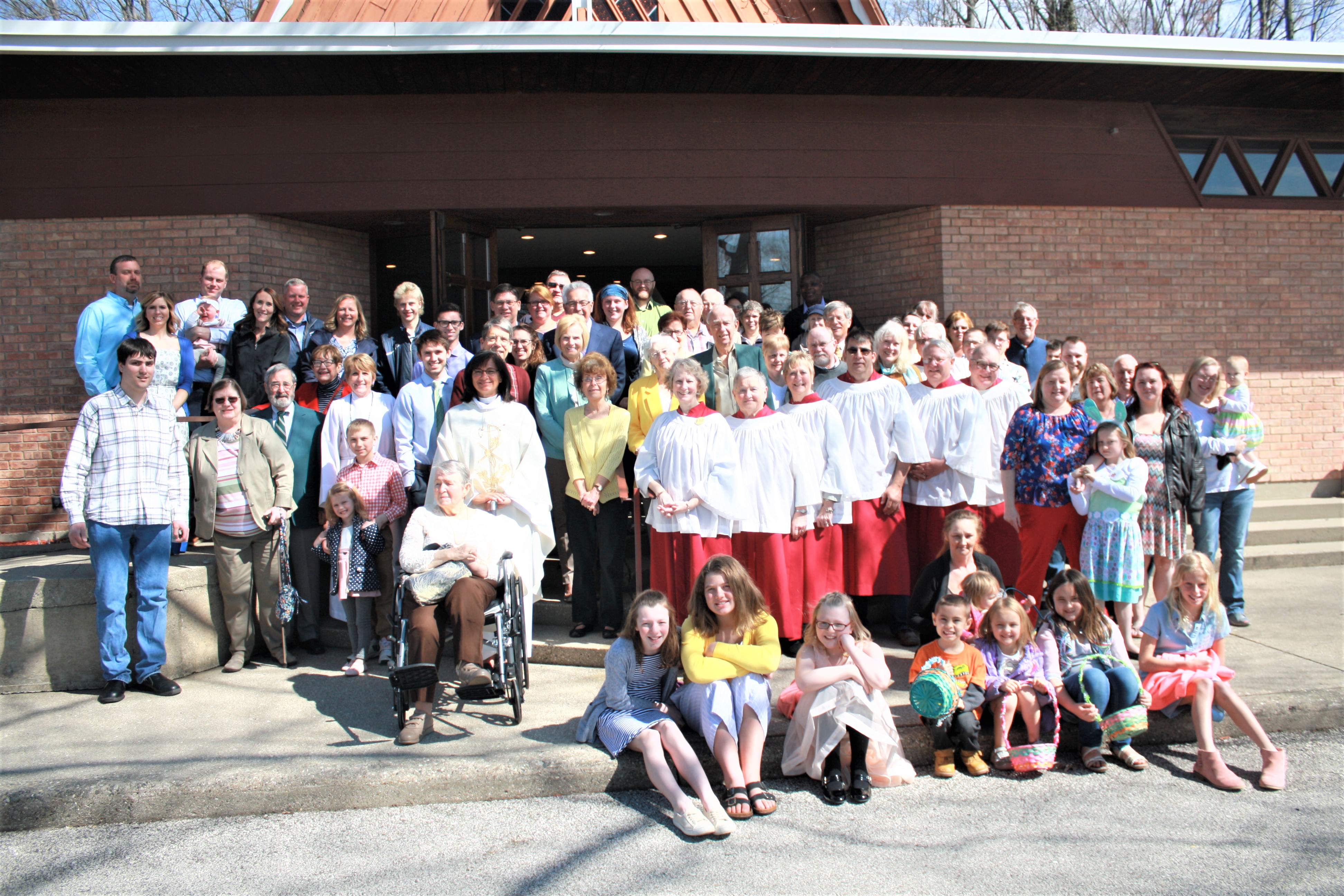 February 2020

February 25th, 5:30—7pm-Shrove "fat" Tuesday Pancake Supper
Join in the Final Mardi Gras Celebration before Lent! Invite your friends to enjoy pancakes, sausage, pastries, beverages & fun! All this for a donation to support Mother Lily's Discretionary Fund. Helpers are needed!! See Linda Scheerer
February 26th-Ash Wednesday Services:
St. Gregory's at 5:45pm
The Rev. Lily Marx, Presider;
The Rev. Mike Fedewa, Preacher.

St. Paul's at Noon
The Rev. Mike Fedewa, Presider;
The Rev. Lily Marx, Preacher
Imposition of Ashes & Holy Eucharist; no music.

Lent is the Christian season of preparation before Easter. In Western Christianity, Ash Wednesday marks the first day, or the start of the season of Lent, which begins 40 days prior to Easter (Sundays are not included in the count).
Lent Soup & Bread Lunch & a Movie
This year's Wednesday noon Lenten program will offer the ever-popular soup & bread lunch with a movie and begins March 4th. Beginning at Noon with participant-prepared soup & bread lunch, the program will feature the movie "The Spitfire Grill", a 1996 film in which ex-con Percy Talbott moves to Gilead, Maine to make a fresh start. She gets a job waiting tables at the Spitfire Grill and rents a room above it. The cafe proprietor is the irritable Hannah Ferguson. Friendliness is not a word used to describe Gilead and the locals are suspicious of Percy. That she does not conceal her incarceration does not help them warm to her. This gentle drama tinged with joy and sadness centers on the relationships between Percy, the townsfolk and the Spitfire Grill. It gives a new meaning to the classic African-American spiritual, "There is a Balm in Gilead". The movie will be divided into 5 parts to allow for discussion at each session. Feel free to invite family and/or friends who might enjoy the program.
Service Cancellations


If the Mona Shores High School closes because of the weather, the office will be closed. If Sunday and/or Wednesday Services and Pro-grams close due to the weather, notifications will appear on the following TV channels;
WZZM 13 and WOOD TV 8 and WOTV 4.
Mother Lily will also send out an email to those who receive her "Weekly Reminders"