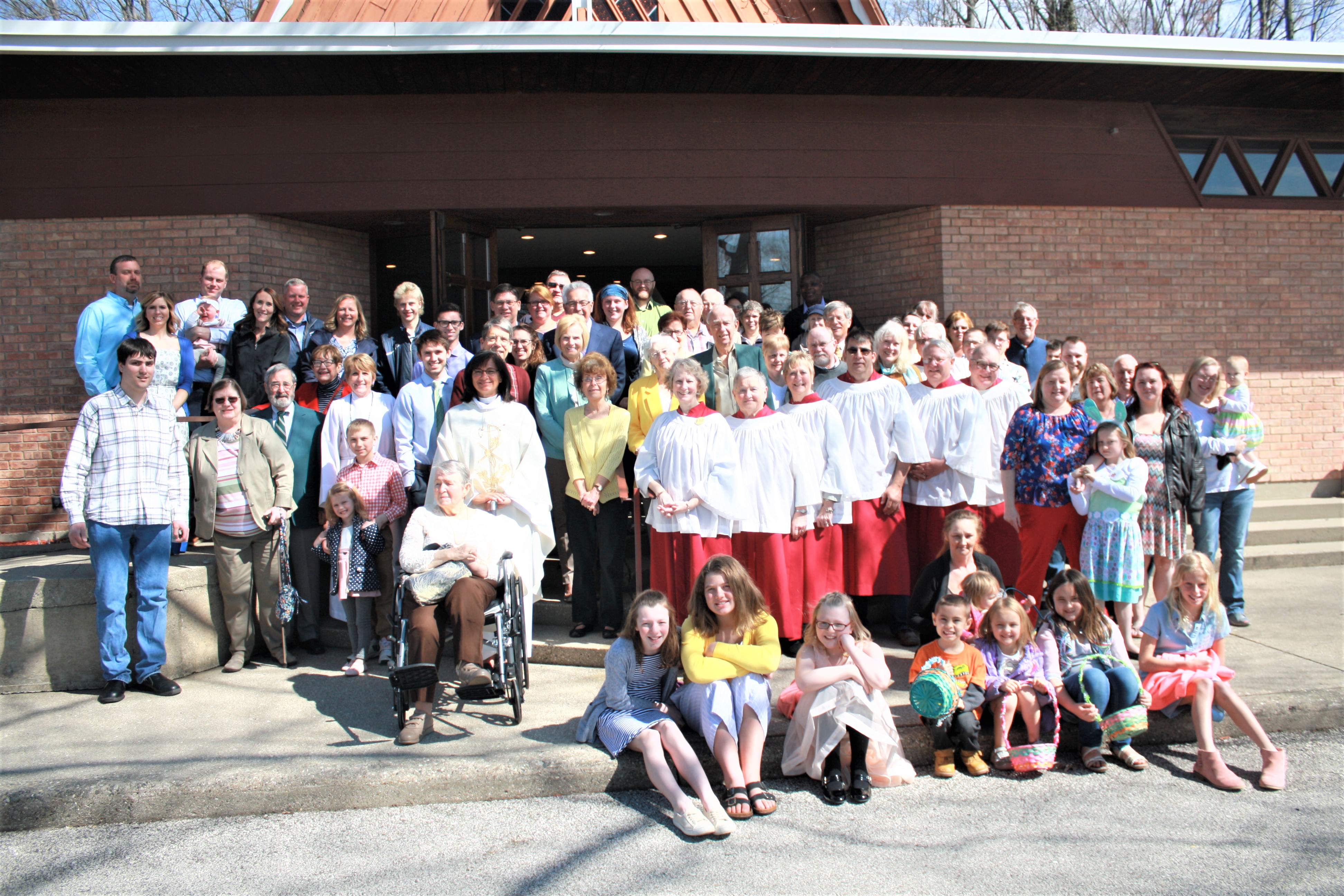 September 2019

A Joint Service & Picnic with St. Paul's on Sunday, September 8th at Kruse Park in Muskegon will begin at 11am with a Guitar Eucharist. Mother Lily will Preside over the service; The Rev. Mike Fedewa will preach. The picnic potluck will follow the service. There is no service at St. Gregory's on September 8th. Those attending are asked to bring their own chairs, table service & beverage, along with a dish to share. The main course, pulled pork sandwiches, is being provided. Kruse Park is located at the west end of Sherman Avenue. After entering the park, turn right toward the picnic area & look for Pavilion #4!
On Sunday, September 15th, a glorious celebration of the Baptism of the entire Bazzett family will be held at the 10am Guitar Eucharist. Ron, Robin, Mackenzie & Alexis have "been a magnificent addition to our parish family and now they are committing themselves to Christ in a very intentional and loving way. Praise God." Mother Lily stated in her online Weekly Reminders. A special Coffee Hour will follow the service as we honor the newly Baptized.
Sunday, September 22ND! Sunday School Kick-Off
Join us Sunday, September 22nd for the Sunday School kick-off! We will enjoy outdoor games and activities during our normal class time, then join the service for communion, and finish up with an Ice Cream Sundae bar. Our weekly Sunday School class is based on a program called Weaving Gods Promises and incorporates Bible stories with hands-on activities and crafts. We have kids all of ages who join us, and we have a great time creating and discussing the Bible story. On the 3rd Sunday of each month we join the regular service, which is also the guitar service, and the Sunday School kids have an opportunity to help in various ways during the service if they'd like to. Everyone is welcome, even if you can only make it on occasion. It is going to be a great year!


New Liturgy Begins September 22nd
If you have not noticed, we change liturgy with the liturgical seasons. So half-way through Pentecost (because it is a long season) we are changing things up again, until Advent. We will be using a different Eucharist Prayer, among other changes. The biggest change will be the use of the Book of Common Prayer. Instead of a bulletin with everything printed out we will use the book. We will offer a bulletin with page numbers, hymns numbers, and announcements. We are doing this to re-acquaint or acquaint you with the BCP: a wonderful treasure our church has.
Service Cancellations

In the event of extreme weather and/or hazardous road and parking lot conditions which will cause the cancellation of services, meetings or events at St. Gregory's, the information will be:

Sent out by email;

Posted on WZZM TV13 & WOTV8 and WOTV4;

If in doubt, Call Mother Lily